our mission
as a female-founded small business, en mer is passionate about supporting other women. it is integral to our mission to find ways to give back to the community & those around us. part of that is achieved by partnering with local nonprofits with similar missions. below are some examples of organizations we have partnered with or given back to in the past, in an effort to use our platform to do good.
are you a nonprofit looking to partner with us or create a fundraiser for your organization? submit your information in the contact us page to learn more!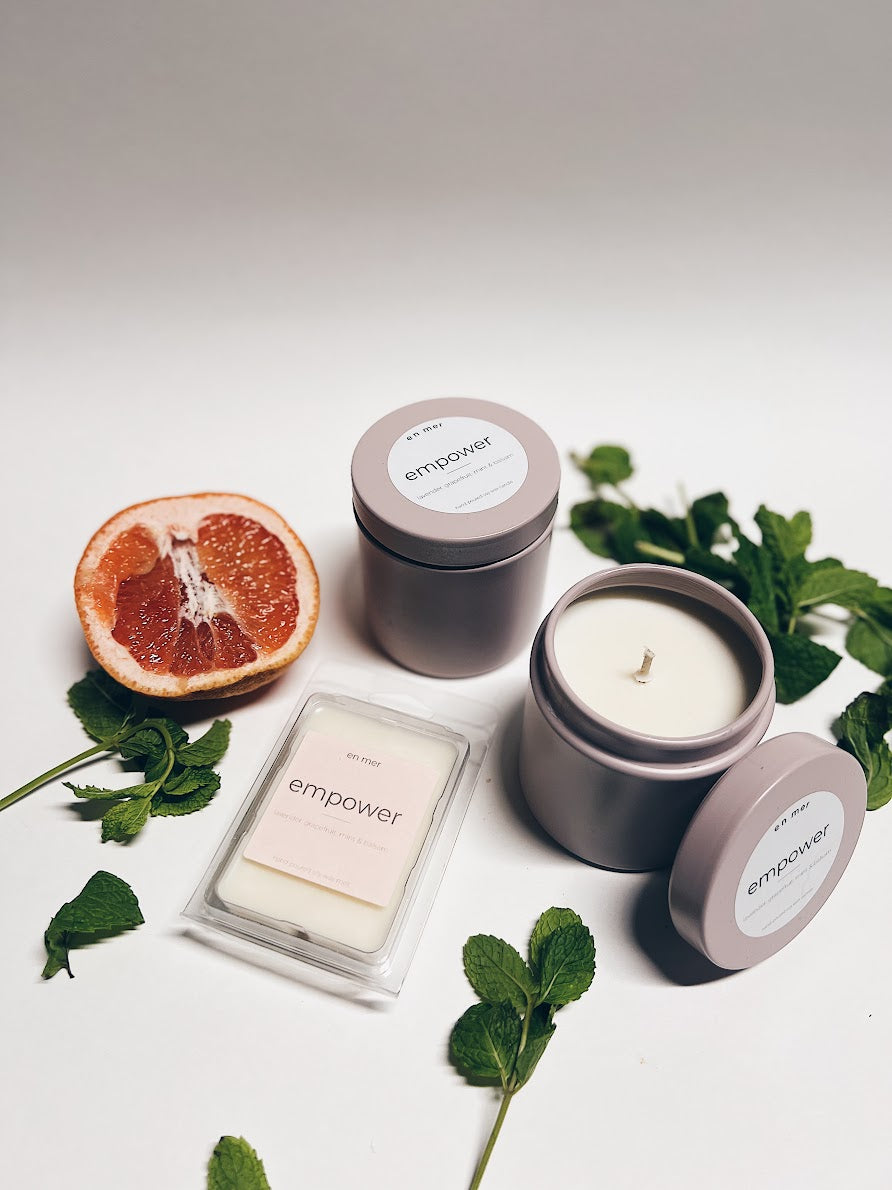 Breastcancer.org x en mer
the "empower" scent was created in a year-long partnership with Breastcancer.org, available in a special matte blush pink jar and clamshell wax melt with a peachy-pink label. the scent is truly season-less, with traces of each season throughout. while it benefits a very special organization with a mission that touches many, it was created to be a subtle reminder to empower ourselves & one another.
about the organization:
Breastcancer.org is a 501(c)(3) nonprofit organization that was founded in 2000 by Marisa C. Weiss, M.D. to give people with breast cancer reliable information and support, so they can make the best decision for their lives. Their mission is to help people make sense of the complex medical and personal information about breast health and breast cancer. Breastcancer.org creates reliable, thorough, and accessible content through a variety of channels that reflect the different ways people learn. By providing this world-class content and community, Breastcancer.org is a trusted digital resource for millions of patients and caregivers around the world today.
shop empower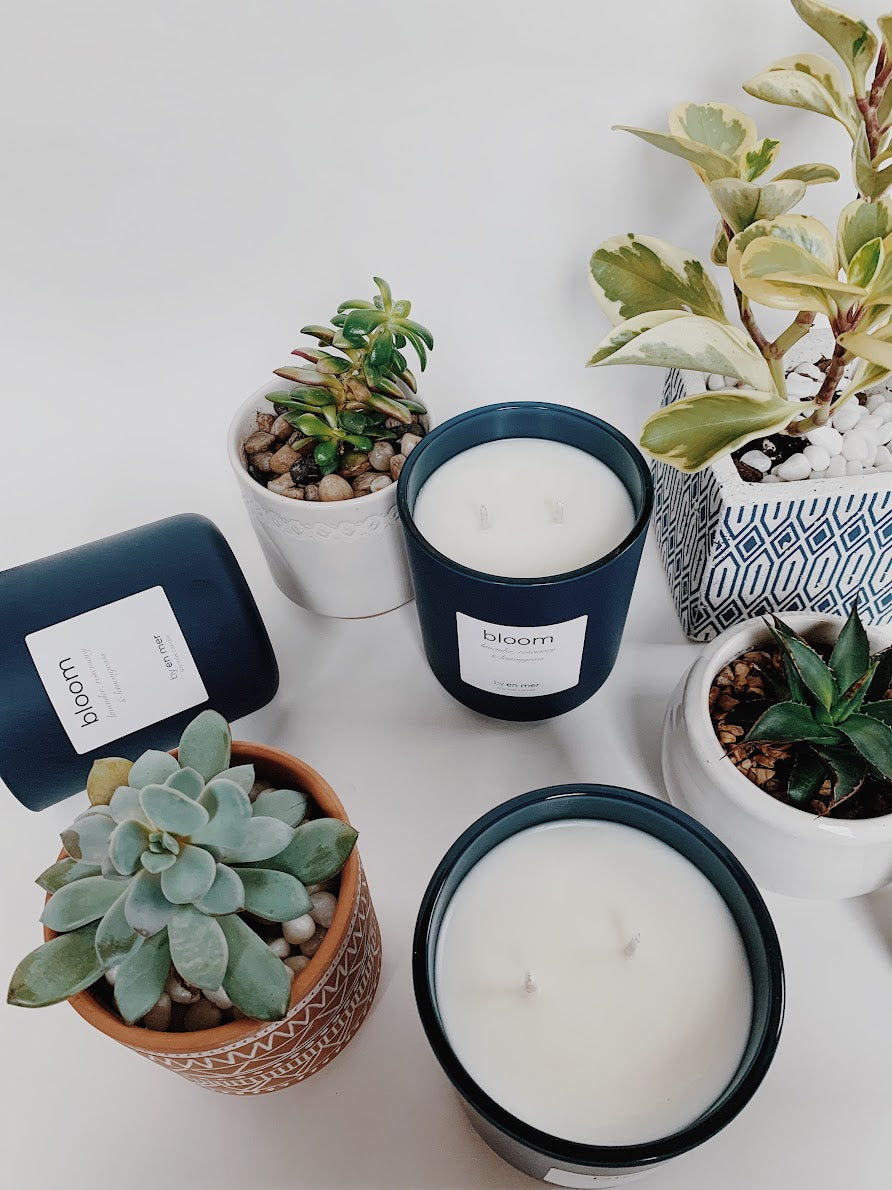 AWCEPA x en mer
the "bloom" candle is created in partnership with The Association for Women in Communications, Eastern Pennsylvania Chapter (AWCEPA). this limited edition scent is a natural smell of lavender, rosemary & lemongrass. the inspiration behind the "bloom" candle is the ever growing & ever blooming nature in all women- that we have to keep going, to keep growing. launched in May of 2022, 20% of the proceeds of this continuous campaign are donated to the professional development group.
about the organization:
Eastern Pennsylvania's chapter of the National Association for Women in Communications (AWCEPA), is a 501(c)6 nonprofit organization that seeks to elevate all women to communicate with impact. AWCEPA empowers women in communications with the strength, support and tools for elevating their career and becoming an agent of change in the industry. More information can be found at awcepa.org or on social channels at @awceasternpa.
shop bloom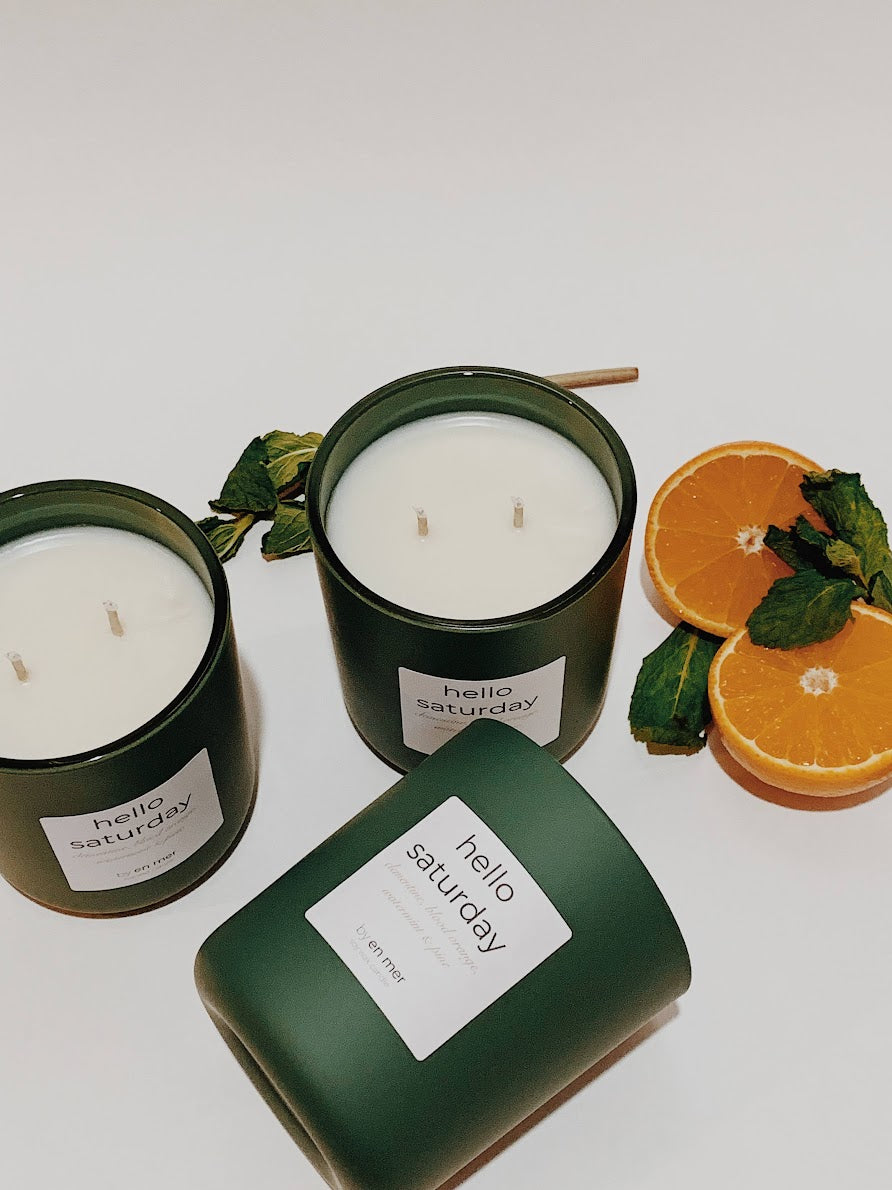 The Saturday Club x en mer
the "hello saturday" candle collaboration with The Saturday Club was one of our favorites! the deep green jar was chosen to match their logo and the beautifully curated scent was created special for them. 20% of the proceeds of this limited edition candle, only available for 3 weeks in March of 2022, went back to their nonprofit organization as a fundraiser.
about the organization:
The Saturday Club of Wayne, Pennsylvania, was established in 1886 and is among the oldest women's clubs nationwide. A 501(c)(3) non-profit organization, The Saturday Club is dedicated to providing philanthropic support to women's and children's charitable organizations in the Greater Philadelphia region with both financial contributions and volunteer service hours.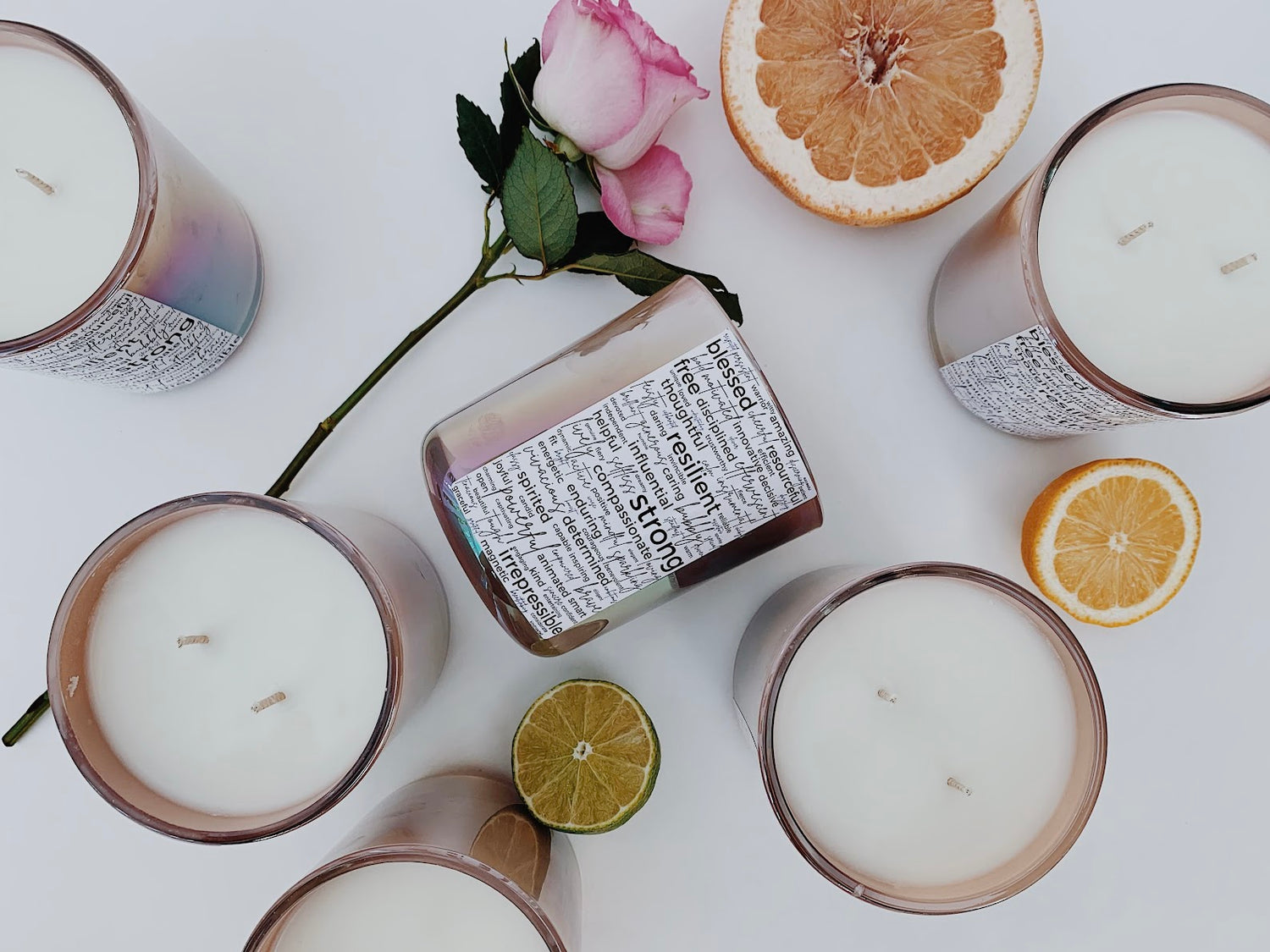 the "strong" candle
this candle was created in October of 2021 and offered in a limited edition of 25 candles only. the beautiful holographic pink jar was stunning! it was designed to honor the women in our lives that have been touched by breast cancer and featured descriptive words of strength, affirmation and courage. 10% of the proceeds of this candle were donated to the Breast Cancer Research Foundation.