making cozy, chic
creating minimalist designs for you & your home. small batch products handmade with real ingredients in pennsylvania.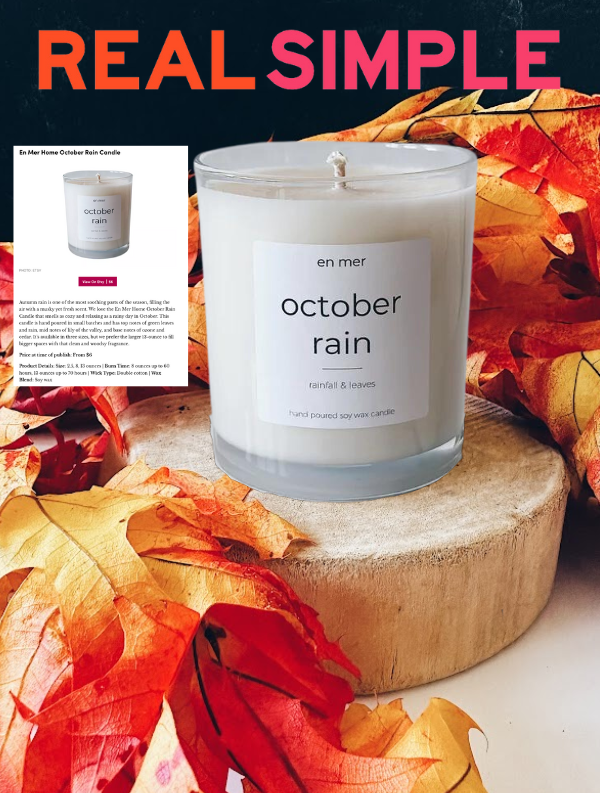 featured in Real Simple's top candles for fall
discover the latest press and why october rain was name one Real Simple's best candles!
read the list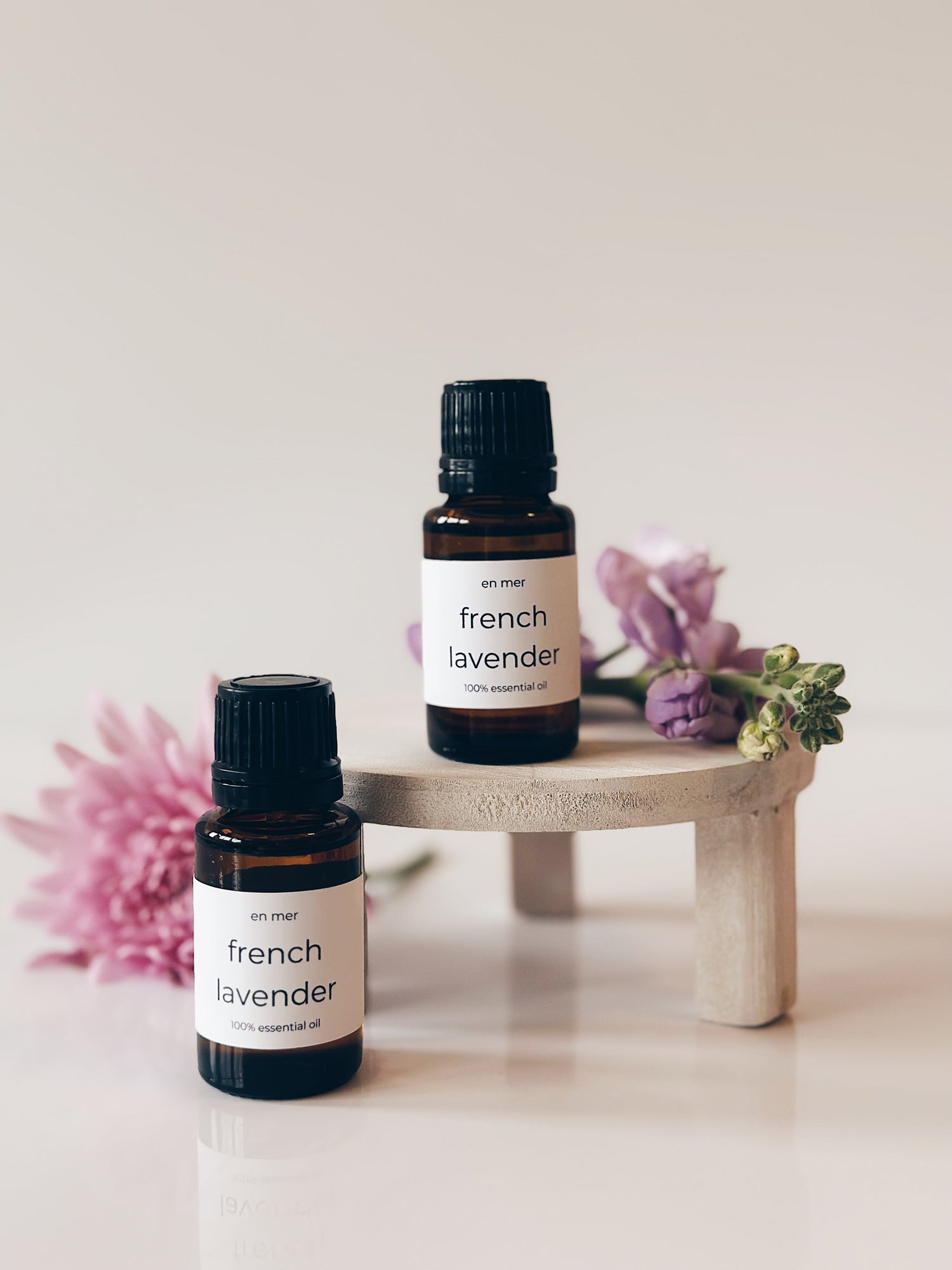 essential oils
100% pure and undiluted essential oils with 9 classic oils and 7 unique blends.
browse essential oils
soy wax

our candles & melts are made from 100% natural soy wax which is derived from the vegetable, soy bean. soy wax is natural, kosher & renewable.

all our products are hand poured in small batches, to ensure the perfect care is taken to each one.

custom scents

our scents are proprietary, custom blends that are exclusive to en mer. we spend the utmost time mixing perfectly curated scents to create the most luxurious products.

high quality ingredients

we focus on only the highest quality ingredients. all our products are free from parabens, phthalates and dyes. our candles are created from soy wax and high quality fragrance oils while products like our room + linen sprays and diffusers, hold the same philosophies.