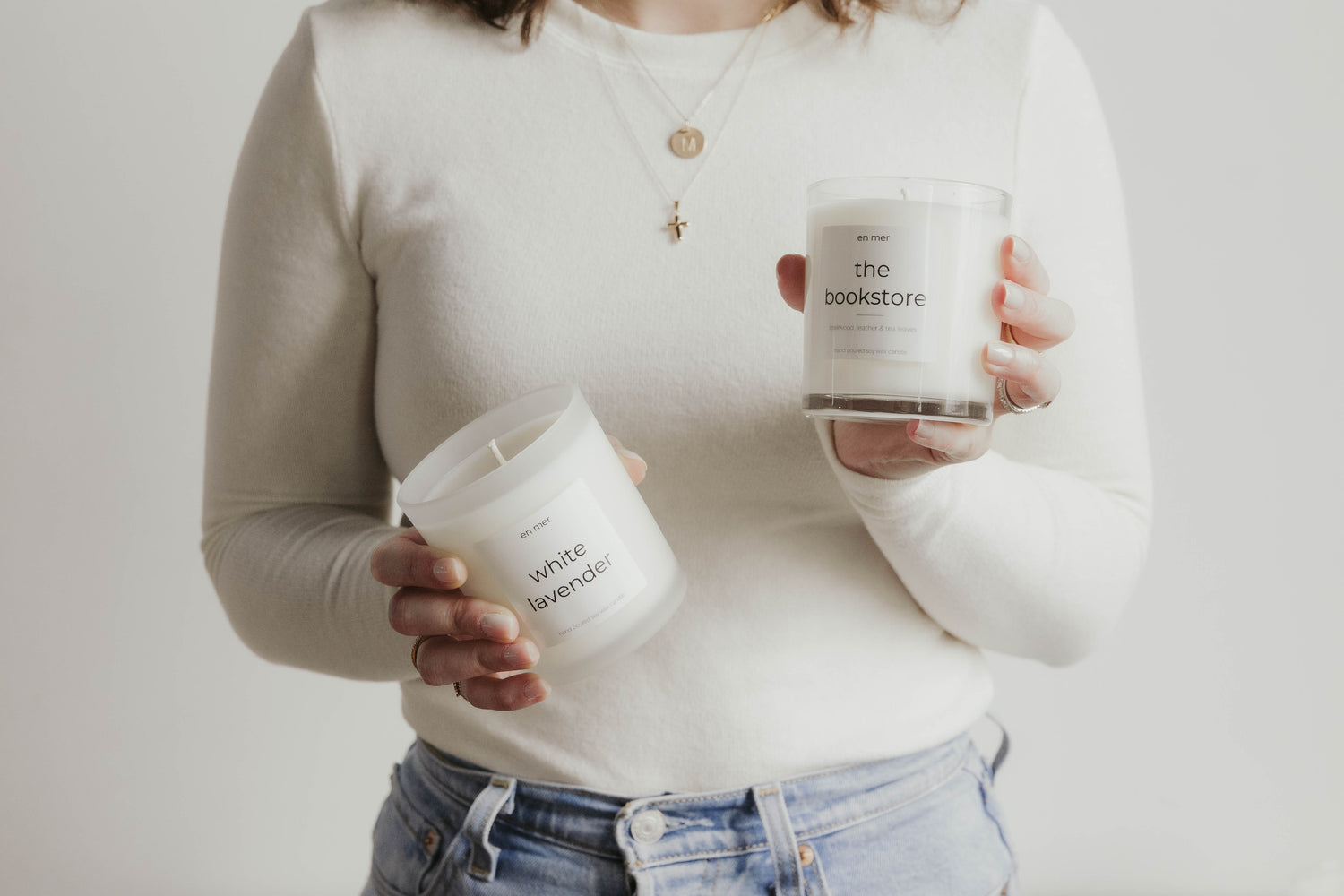 the brand
at en mer, we make cozy, chic. and so can you!
en mer creates minimalist designs for you & your home so you can love the space you're in and let it reflect your personal style.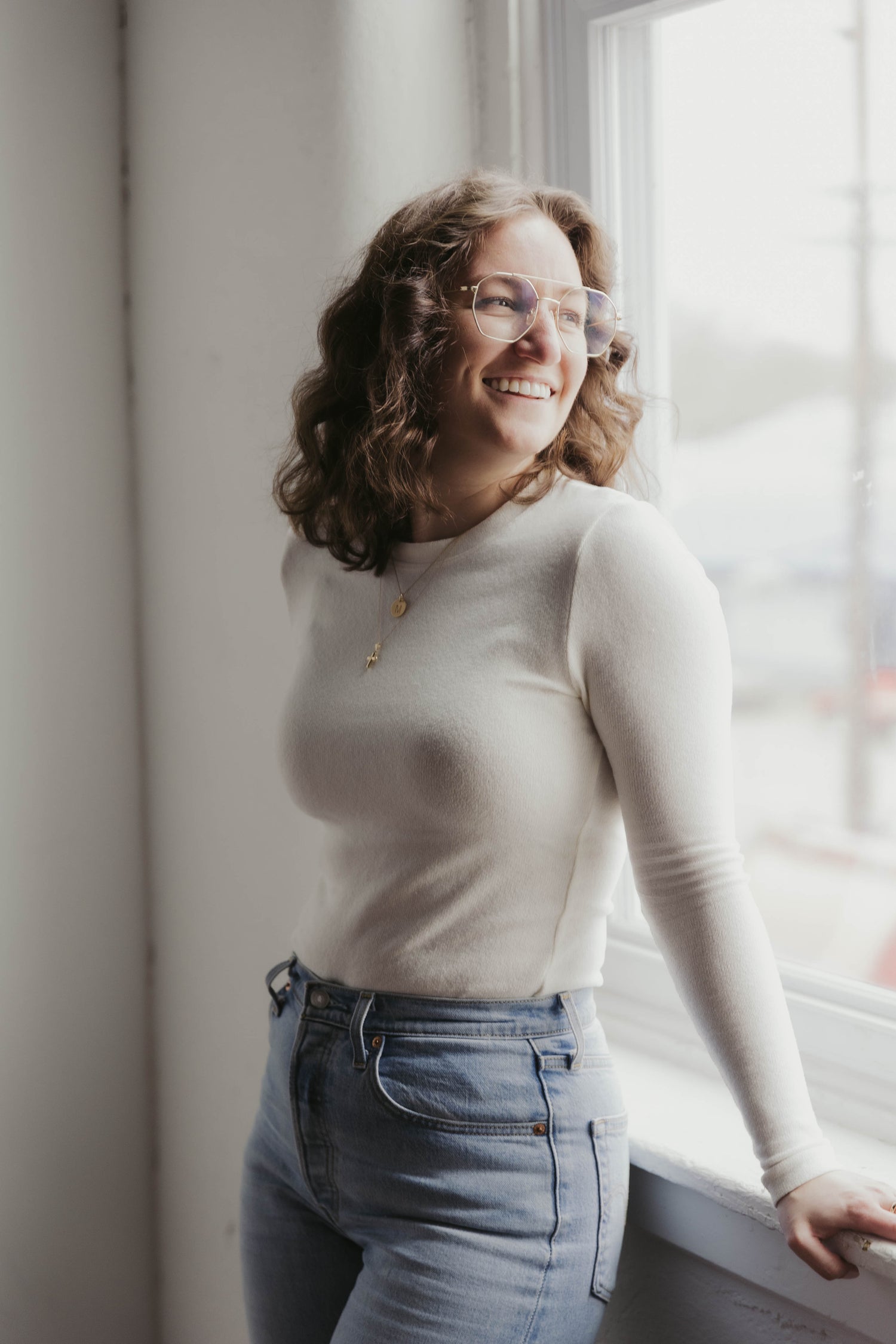 the founder
let me introduce myself: my name is morgan and I am the owner & founder of en mer. fun fact, en mer means "out to sea" which is the translation of my name. I launched the brand in 2021 after being a lifetime lover of candles. but, I was always frustrated that there wasn't a minimalist look in a brand of candles that didn't compete with my personal style, while also staying affordable. because there's nothing worse than loving a scent, but it just clashes with your room.
I design and hand pour every candle and every product, with the same quality standards I have for my own home. the brand has grown to be not just candles but also reed diffusers, room + linen sprays, essential oils, apparel and more. I hope you enjoy everything the brand has to offer and keep decorating your home with me!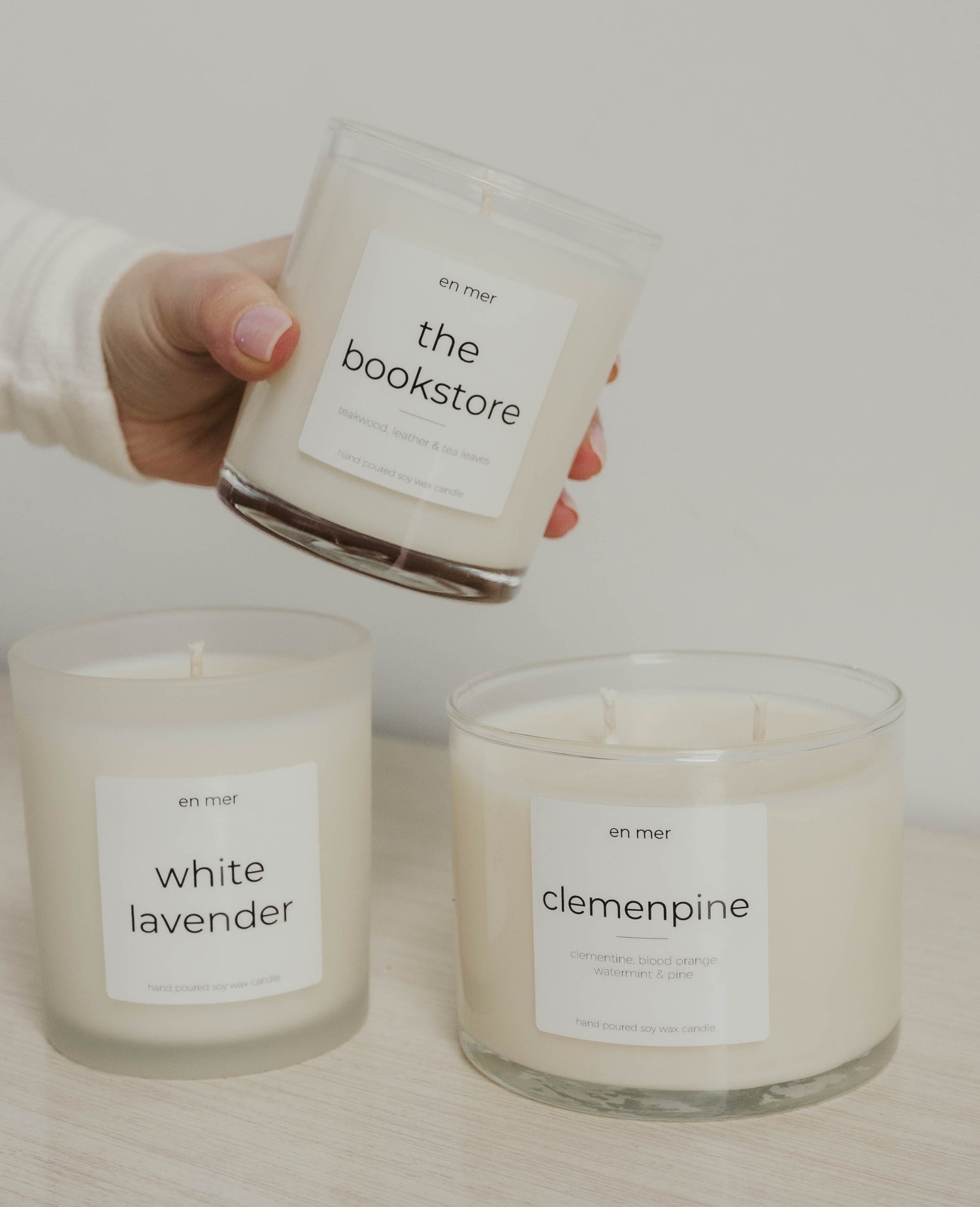 the product
candles made from soy wax: our candles are made from a 100% natural soy wax which is derived from the vegetable, soybeans. soy wax is natural, kosher & renewable, meaning it is friendly to both you & the environment. our soy contains some soy-based additives to increase the effectiveness of the wax, the scent, and the shelf life of the candle. these preservatives are common in a lot of the food we consume and the FDA recognizes them as generally being safe. you can learn more about the types of wax and benefits of soy in our blog post here.
custom scents: our scents are unique blends that are exclusive to our brand. we spend the utmost time mixing perfectly curated oils to create the most luxurious scents.
hand-crafted: we pour & mix every product by hand in very small batches. from our candles to our proprietary skin-safe formula for room + linen sprays, we hand-design everything to have clean and long lasting scent. even our apparel is designed and hand-pressed in house.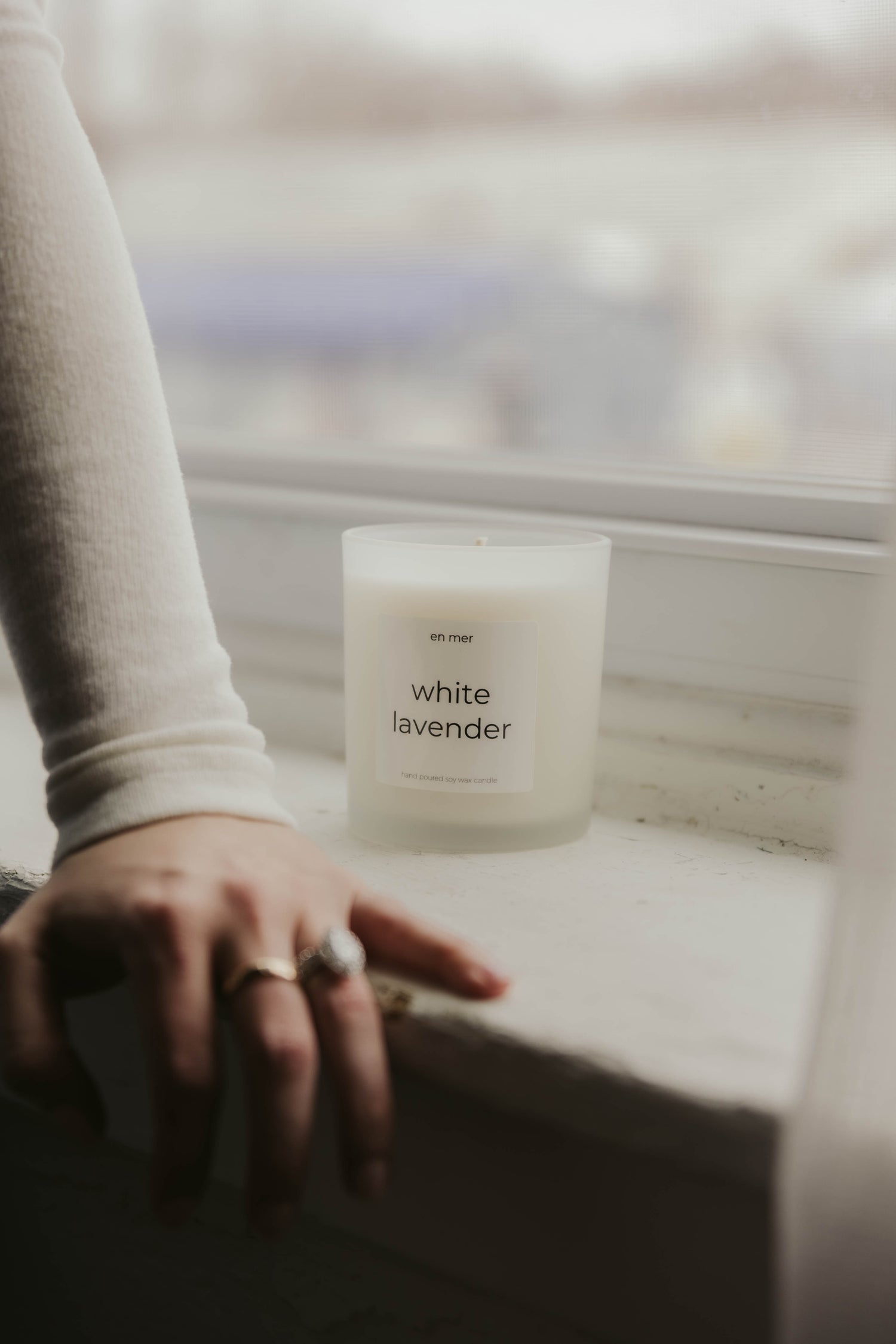 the good stuff
paraben, phthalate & dye free: all of our products are 100% free of parabens, phthalates and dyes! many of them are even gluten free, usd certified organic, non-gmo and 100% natural.
high quality fragrance oils: we use high quality and clean burning fragrance oils in our candles and also offer a line of 100% pure essential oils and items using these oils.
supporting US businesses: all components of our products are purchased domestically supporting both small & big businesses alike.